PLEASE NOTE
If you wish to create an account, you will need to do so on the desktop version of the site!
Order Tracking
---
All orders from Target, unless local same-day (or an item where the Servers Plus logo is displayed) , are sent via world renowned logistics experts, DPD.
Together we offer a unique service - your orders are tracked but with the added benefit that, from your account page, you can determine precisely when your order is due to be delievered.
Once you have submitted your order, click on 'My Account' at the top of the page, then 'Order History', you will then see the following screen.

For any orders, simply click on the DPD logo.
A new window or tab will open in your brower, detailing your order (along with parcel numbers, reference number, postcode for delivery collection dates and services).
In the 'Delivery Status' coloumn you will also see details of when, precisiely, your consignment is due. If it has already been delivered, this will incicate when your consignment was delivered, and who signed for it.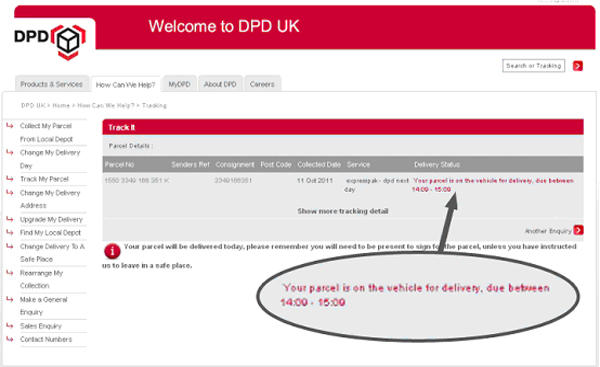 No other distributor and courier partnership offers such a service - no more waiting in for deliveries "between 9am & 5pm", you can plan your day and ensure you get your products when you expect them.
Target Components Limited | Pioneer Way . Castleford . West Yorkshire . WF10 5QU
Registered in England | Company Registration No. 3113281 | VAT Registration No. GB660103090